UNBOUND: Speculations on the Future of the Book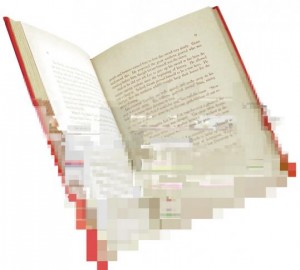 This symposium explores the future potential of the book by engaging practitioners and performers of this versatile technology to ask some key questions: is the book an artifact on its deathbed or a mutable medium transitioning into future forms? What shape will books of the future take? Grounded in this technology's history, we will reflect critically on possible futures, promises, and challenges of the book, showcasing practices by writers and artists, putting them in conversation with scholars and thinkers from across the disciplines who are framing discourse and questions about book-related technotexts. This symposium hopes to foster a lively discussion where audience members participate and invoke their multiple perspectives of the book.
About the Organizers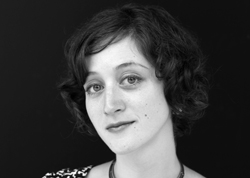 Amaranth Borsuk is a Mellon Postdoctoral Fellow in Comparative Media Studies and Writing and Humanistic Studies at MIT. A poet and scholar, she has a Ph.D. in Literature and Creative Writing from the University of Southern California, where her work focused on the use of writing technologies by modern and contemporary poets to change their relationship to the page and their constructions of authorship. She is the author of
Handiwork
, selected by Paul Hoover as winner of the 2011 Slope Editions Prize, the chapbook
Tonal Saw
(The Song Cave, 2010), and, together with programmer Brad Bouse, of
Between Page and Screen
(Siglio Press, 2012), a book of augmented-reality poetry that lets readers hold the words in their hands. She is the 2011 recipient of the
Gulf Coast
prize in poetry, selected by Ilya Kaminsky. Her poems, collaborations, translations, and reviews have recently appeared or are forthcoming in
Aufgabe, The Destroyer, The Offending Adam,
and
The Society for Curious Thought
, among other journals. In addition to writing and studying poetry, Amaranth is a letterpress printer and book artist whose fascination with printed matter informs her work on digital media. Her website is
amaranthborsuk.com
.
---
Gretchen E. Henderson is a Mellon Postdoctoral Fellow in Writing and Humanistic Studies at MIT. Working at the intersection of literature, art history, museum studies, disability studies, and music, her creative and critical work explores aesthetics of deformity, museology as narrative strategy, poetics of (dis)embodiment / (in)acces-sibility / author(ity), and the body of the book. She is the author of
Galerie de Difformité
(&NOW Books, winner of the Madeleine P. Plonsker Prize) and a critical study of literary appropriations of music,
On Marvellous Things Heard
(Green Lantern Press), as well as a poetry chapbook engaging cartographic history,
Wreckage: By Land & By Sea
(Dancing Girl Press). Her next novel,
The House Enters the Street
, is forthcoming from Starcherone Books. Gretchen's cross-genre writings have appeared in a number of journals and anthologies, including
The Kenyon Review, The Iowa Review, Denver Quarterly, The Southern Review,
and
The &NOW Awards: The Best Innovative Writing
. At MIT, she is working on
Ugliness: A Cultural History
(for Reaktion Books), while continuing the collaborative deformation of her book,
Galerie de Difformité
, which invites participation at:
difformite.wordpress.com
.