In conjunction with the symposium, a site visit to MIT's Institute Archives will provide a window into the history of print, while an exhibition of artists' books at Rotch Library will showcase contemporary bookworks.
BOOKISH: Artist Books from the Collection of the Rotch Library of Architecture and Planning, 1960-Present
Rotch Library of Architecture and Planning (Building 7-238)
Executed in conjunction with the symposium "Unbound: Speculations on the Future of the Book," BOOKISH explores the means and methods through which artist books challenge the book as traditionally conceived. By their selective, intentional performance and denial of normative aspects of book design – durability, flatness, narrative structure, boundedness, order, and pagination – these limited-edition, artist-conceived objects negate such norms while sustaining their worth and continuing relevance. At once a study in objectified interpellation and post-structuralist anti-essentialism, these 20 items selected from the collection of the Rotch Library Limited Access Collection push the limits of book form during a time when the viability of the book has come to seem increasingly untenable.
Open House in the Institute Archives and Special Collections, & the Libraries' Conservation Lab (Friday, May 4, 2012, 10:00-11:30 a.m.)
Institute Archives and Special Collections (Building 14N-118)
Executed in conjunction with the symposium "Unbound: Speculations on the Future of the Book," this Open House in MIT's Institute Archives and Special Collections, and in the Wunsch Conservation Lab, will provide an opportunity to see and sense a rare collection of treasures representing shifting trends in the history of the book. Highlights will include a hand-illuminated Book of Hours, a printed and rubricated leaf from the Gutenberg Bible, a complete volume of the Nuremberg Chronicle (with its title on the fore-edge rather than spine), to volumes from Diderot's famed Encyclopedia and a first edition of Walt Whitman's Leaves of Grass, and much more. Some of the items to be displayed are featured here. The Conservation Lab also will be open to visitors.
Details on the organizers of these events can be found below.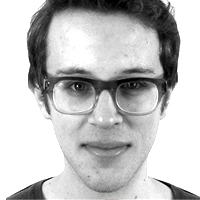 Samuel Ray Jacobson
(MIT SMArchS '13)
Samuel Ray Jacobson studies the politics of representation in twentieth century art and architectural historiography. Other exhibitions and installations he has designed include Cocktail Culture: Ritual and Invention in American Fashion, 1920-1980 (RISD Museum, 2011), POLICY (Architecture Center Houston, 2010), and ShowOff (Poissant Gallery, 2010). He graduated with a BA in Architecture from Rice University in 2010.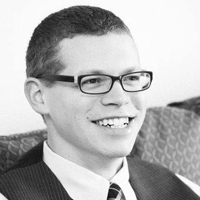 Patrick Olson
Patrick Olson is a Vail Cataloging Librarian at MIT, where he works as part of a small team enhancing access to one of the Institute's premier collections of rare books. He has taught for the Midwest Book and Manuscript Studies Program at the University of Illinois, spent several years in the rare book trade before becoming a librarian, and enjoys little more than sharing rare materials with others.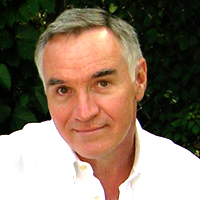 Stephen Skuce
(MIT, Institute Archives and Special Collections)
Stephen Skuce is the Program Manager for Rare Books at MIT. He's been involved in the development of standards for the description of rare printed materials since taking part in the DCRM Invitational Working Conference, sponsored by Yale University's Beinecke Library in 2003. He was an editor of Descriptive Cataloging of Rare Materials (Serials), published by the Library of Congress in 2008. At MIT, he oversees the Libraries' rare book collections, which comprise 40,000 volumes spanning the 15th through the 20th centuries.